Subscribe
Adapting Human Resources for Millennials
Est. Read Time: 3 min.
Millennials have surpassed Generation X as the largest component of the workforce. In the first quarter of 2015, there were 53.5 million Millennials in the workforce, and 52.7 million Gen Xers.
HR professionals understand that they must adapt human resources for millennials. Millennials behave differently than preceding generations, and that they must find ways to meet their needs and harness their strengths. They have worked hard to modernize their recruiting and talent development strategies in order to recruit and retain employees from this generation.
However, what many HR professionals have failed to modernize is the way they deliver HR services to millennials, or the way they handle HR-related questions and transactions.
Here are three things that HR can do to improve the workplace and HR service delivery for millennials:
1) Adopt User-Friendly Technology
To say that millennials are tech-savvy is an understatement. They grew up using emerging technology, and are very dependent on it.
This means companies should seek to implement the tech tools they are currently using, such as Skype, Google Hangouts and social networks. But they should also seek to implement new business technologies that increase efficiency and improve business processes.
When adopting technology to improve the efficiency of HR service delivery, companies should look for a solution that is intuitive to use, and accessible via multiple devices. This helps to ensure a high employee adoption rate, and to realize the full value of the solution.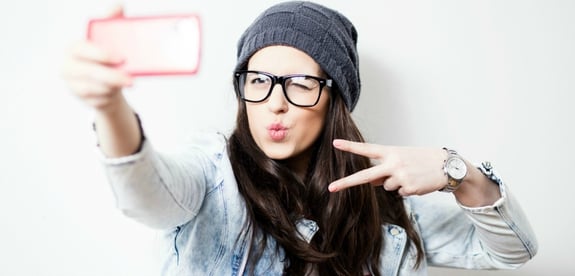 2)
Ensure employees can quickly get the information they need

Millennials are accustomed to using digital devices to perform research and consume data. They want control over their information, and they do not like waiting for answers.

As a result, companies should make sure that employees have easy access to all of the information relevant to their role and specific job functions.

By providing employees with an employee portal and knowledgebase, employees can easily find consistent information about company culture, benefits, vacation policies, etc. Employees will be more satisfied, and will also send fewer questions to HR.
3) Provide employees with easy ways to communicate
Millenials want to feel comfortable communicating with colleagues, managers, and HR.
Companies should establish processes and systems that improve company-wide communication. Effective communication both ensures tasks are completely quickly and accurately, and also improves employee morale.
When an employee portal and case management solution is in place, employees can easily raise a request to HR, and communicate with the HR manager in charge of the request. HR can also route and track these requests, and ensure responses are speedy and accurate.
By adopting user friendly technology, ensuring employees can get the information they need, and providing employees with easy ways to communicate, HR can greatly improve millennials' satisfaction with HR service delivery.
You May Also Be Interested In:
Bring on HR 4.0: confronting the Fourth Industrial Revolution
The advent of the Fourth Industrial Revolution (4IR) presents both significant challenges and opportunities for the HR function. Organisations are at various stages of the digital transformation timeline. For some sectors, wholesale digital disruption is already a reality and digital transformation demands a reinvention of their offering to customers.